How It Works
THE DCI PROPERTIES 4 STEP PROCESS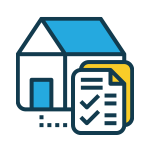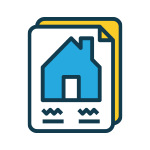 Step 2
We look into the property and call you back with a range of what we can pay. From there, you can decide if and/or when you'd like us to come out to the house.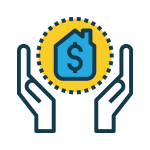 Step 3
We book an appointment to come out and look at the house (once), and either present with you with an offer on the appointment or follow-up in 24 hours with an offer.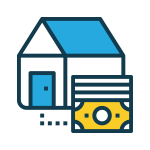 Step 4
You review the offer. If it works and you are happy we all sign and it goes to the lawyer's office to proceed with closing. You choose the closing date that works for you, and keys and money get exchanged through the lawyer's office on the closing date.
That's It. Easy Peasy!
A LOT OF OUR SELLERS ARE AMAZED AT HOW EASY AND STRESS-FREE OUR PROCESS REALLY IS.
"I found DCI very easy to work with. They were very flexible with a closing date almost 3 months in the future. Inquiry calls were always answered promptly. When they say "as is", they really mean it. Good choice for anyone not eager to stage their home, have people passing through and not wanting to do a lot of preparation work before listing."
- Ann L.
DID YOU KNOW?
We pay up to $1500 for a referral! Speak to us today if you know someone who might be looking to sell their house.
Want To Know More?
HERE'S SOME OF OUR FREQUENTLY ASKED QUESTIONS
Is this a scam?

The other common concern we hear is "is this a scam"? Believe it or not, you can buy or sell a house without a real estate agent. Talk to your lawyer, but everything we do is documented and goes through a lawyer's office to close the transaction. We provide you with a standard Purchase and Sale Agreement, and on closing, keys and money get exchanged between our lawyer and your lawyer. People we work with are often surprised at how simple the process actually is.

Are you real estate agents?

No. We're real estate investors. We don't "list" real estate, we buy it. We also don't charge any commissions. We will give you a fair cash offer up front, so you know what your house will sell for right then. Agents will "list" your property and charge commissions to sell it. They can't guarantee if and when your house will sell, or even how much it will sell for! It can take months and even a year or longer to sell a property with an agent. Most agents will ask you to make some repairs to the home to get it show ready, costing thousands of dollars and additional stress and time. Then you will have to always keep your house spotless and deal with strangers trampling through your house. If an offer comes along, you will have an inspector and an appraiser pick apart your house and most likely find more repairs are needed before you can move forward with the sale. If you want to avoid all of this, just give us a call or fill out the form, and we will make this easy on you!

How much will I pay in fees and commissions?

Zero. You won't pay any fees or commissions.