WE BUY HOUSES IN GUELPH
AS IS CONDITION - NO REPAIRS
NO SHOWINGS OR INSPECTIONS
FLEXIBLE CLOSING (2 WKS - 6 MTHS)
RECEIVE AN OFFER IN 24 HOURS
GIVE US A CALL OR FILL OUT THIS SHORT FORM
We Buy Houses Guelph
At DCI Properties, we have been serving homeowners in Guelph and KWC since 2015. We buy houses in Guelph in "as-is" condition - this means that you don't need to worry about renovations or repairs. We've completely eliminated the staging process that you would typically go through with a real estate agent. In addition, we buy houses for cash - no hidden fees or strings attached. All final transactions go through a lawyer and before you know it, you'll have the cheque in your pocket!
When you sell to DCI Properties, you'll save time and money. It's a 4-steps, simple and hassle-free process. Plus, there are no commissions or closing fees to worry about. You can save thousands of dollars selling your house with us!
Have a chat with us to start the process. There is no obligation or pressure to sell to us, we want a win-win outcome with our clients!
SELL YOUR GUELPH HOUSE - ANY CONDITION, REASON OR CHALLENGE
Any Reason
Debt problems or livelihood affected by COVID-19
Health issues
Facing Foreclosure
Problems with managing rentals or tenants
Family tensions
Any Condition
Old, Outdated Houses
New Houses
Water Damage
Fire Damage
Full of Stuff (Hoarder Home)
Unfinished basements
GOOGLE ⭐⭐⭐⭐⭐ STAR REVIEWS
"They were amazing to work with. Kept in contact, answered all questions and made sure i was well informed. Would recommend them 100%! They even went out of their way for my dog. Extremely Happy Customer. Thank you for the surprise after close."
Lori C. ⭐⭐⭐⭐⭐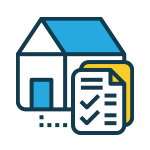 Step 1
Fill Out Our Online Form OR Give us a Call to tell us a bit about your property.
If you don't have time to call now, don't worry. Fill out our intake form here, and one of our Home Advisors will reach out to arrange a time to chat.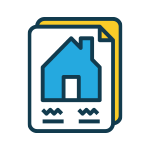 Step 2
Chat with a Home Advisor
Talk with one of our Home Advisors about your property and selling needs. They will walk you through the process and outline all of your options.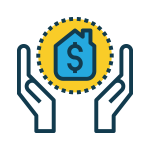 Step 3
In-Home Appointment & Offer
Schedule a time for us to come and see the home and present you with all of your options, which includes a cash offer from DCI Properties.
That's It. Easy Peasy!
A LOT OF OUR SELLERS ARE AMAZED AT HOW EASY AND STRESS-FREE OUR PROCESS REALLY IS.
FACEBOOK ⭐⭐⭐⭐⭐STAR REVIEWS
"Ryan got back to me very quickly and came out to my house and gave me honest options. I recommend Ryan and his wife to anyone that is looking to sell there house."
Rosina B. ⭐⭐⭐⭐⭐
We Are Local
We're not from GTA or Windsor (like our competitors). We live here and use local contractors and vendors. We are also very involved in the community with charity events.
We Love Pets
A lot of our sellers have dogs or pets, so do we 😊 - Otis!
We Do the Paperwork
We prepare the offer for you using a standard Purchase and Sale Agreement, and use lawyers to close and complete the transaction.
Zero Fees
You won't have to pay any commission or fees. Plus, we even try and help sellers with other costs that could include legal fees, moving costs, or first and last down payment at a new rental.
Sell "As-Is"
You won't have to fix or clean anything! We will buy your home the way it is.
Project Giveback Program
We have a unique way of saying THANK YOU to each and every seller we work with 😊 (but it's a surprise!)
NEED MORE INFORMATION?
Here Are Some Resources That Can Help!
Read our reviews
We know we are good at what we do, but don't take our word for it, check out what our clients have to say about us!
Check out our blog
We love to write content about the real estate market and the many situations that would compel someone to move. Curious?
Meet the team
Find out more about our team and the people who will service you, in front and behind the scenes.