FIND OUT WHY WE ARE THE BEST CASH HOUSE BUYERS
CHECK OUT SOME REVIEWS BELOW FROM OUR HAPPY HOME SELLERS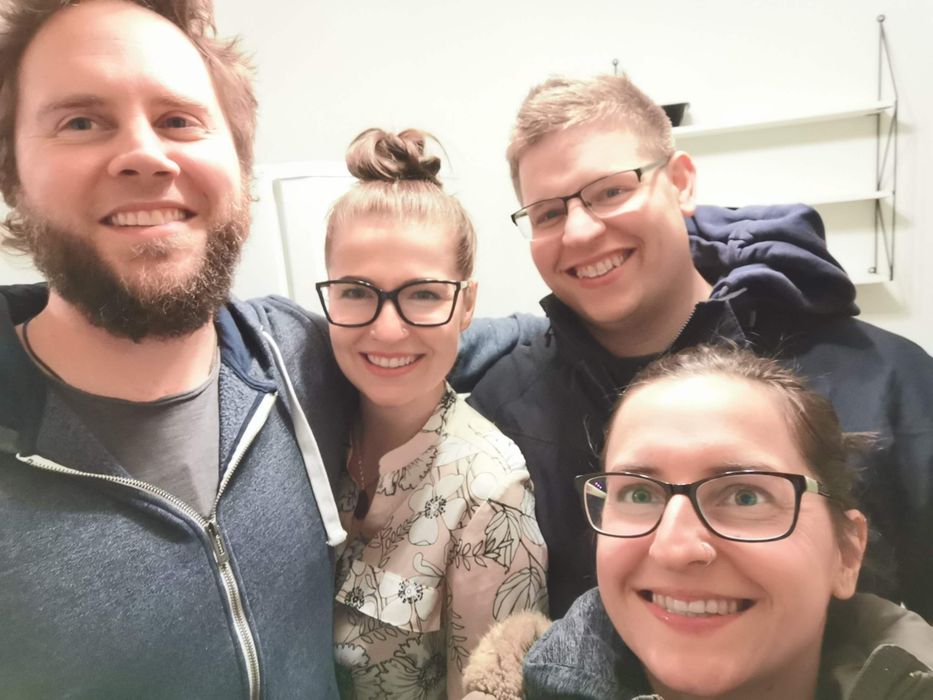 "Working with Ryan and Courtenay was as easy as it gets. You can't put a price on the amount of time and energy they saved us while we moved from our previous home into our new one. They were always available to discuss our questions and concerns; they were transparent, fair, polite and professional the entire time we worked with them. We would recommend DCI Properties to anyone looking for a stress - free selling experience, because that's exactly what we got."
- ALICE AND PAT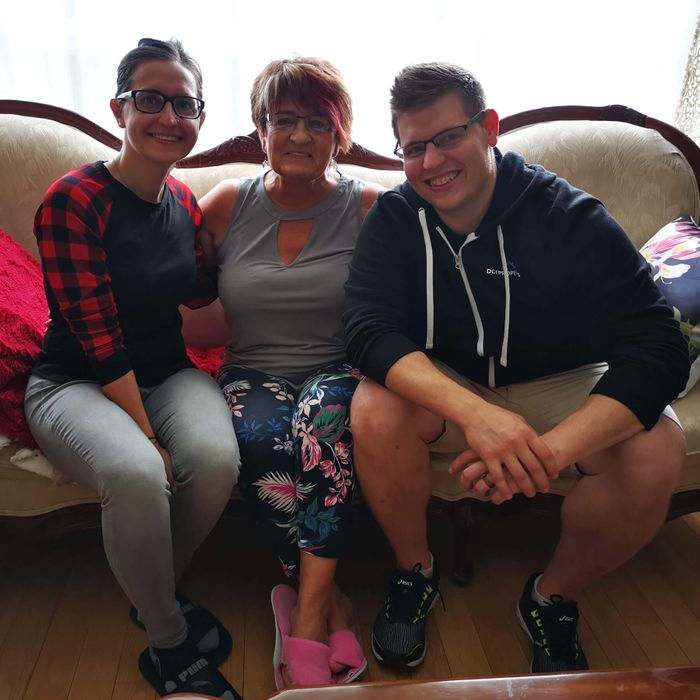 "The process was very easy. I called and Ryan and Courtenay showed up and were very professional and understanding of my situation with the tenants. They made me feel very comfortable. I would definitely recommend DCI Properties to other people looking for the best cash house buyers.
- KATHY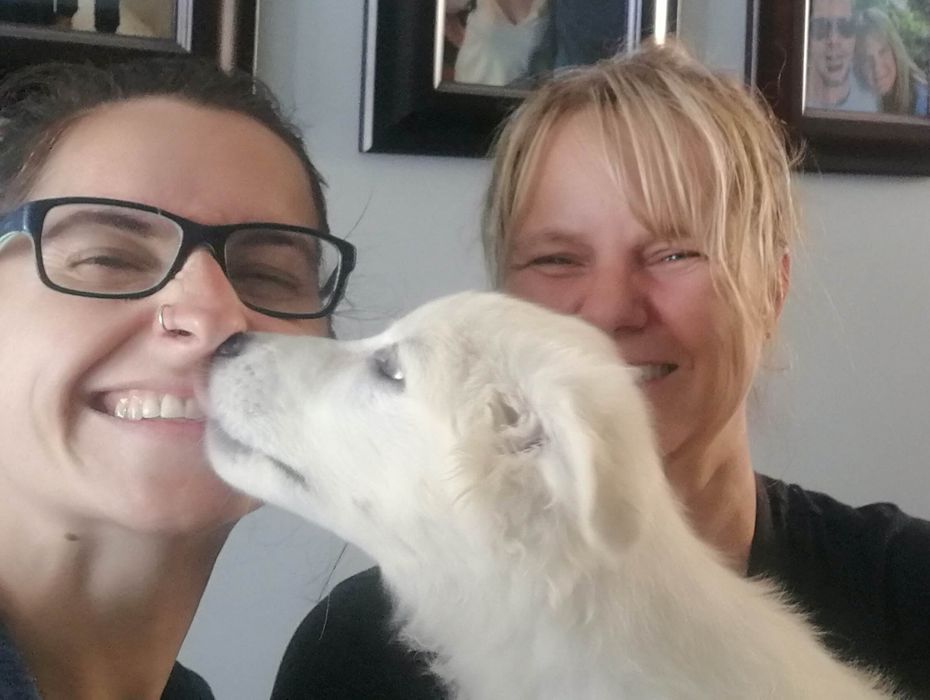 From my first phone call with Ryan and first visit with Ryan and Courtney, all my anxieties from selling my home, went away. Courtney talked me through everything in a way, that had me excited to sell my house and not be scared of the process! I highly rec ommend Ryan and Courtney to anyone selling their home. Great job guys!!! You gave me and my family an amazing experience. Lisa Adair, Matt Barager and girls!
- LISA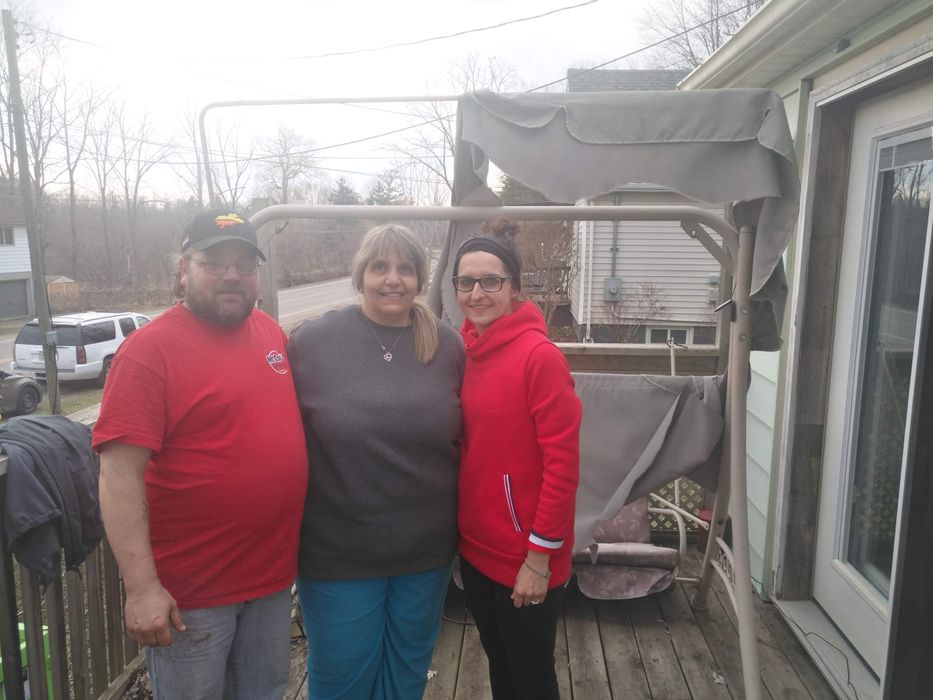 "My husband heard about DCI Properties online and decided to give them a shot. The process was awesome. We'd definitely recommend them to other people thinking of selling a house. Ryan and Courtenay were so pleasant. My husband and Ryan bonded over hockey, and Courtenay and I bonded over our dogs 🙂 Communication was great. They were easy to talk too, helpful, and more than giving. Great experience."
- APRIL
"Ryan got back to me very quickly and came out to my house and have me honest options. I recommend Ryan and his wife to anyone that is looking to sell there house."
– ROSINA
"They were amazing to work with. Would recommend them to anyone wanting to sell. They even include
you pets as family.... thank you so much Birtha and team!"
– LORI
"Everyone was so polite, and never pushy. They worked with us so we didn't have to clean out the house. They weren't just helpful, they were also very easy to work with and we always felt that they had everything under control and took care of all the problems that came up. It was a pleasure working with them."
- CLIENT FROM ST. THOMAS, ON
4.2 ⭐⭐⭐⭐⭐STAR RATING
GOOGLE REVIEWS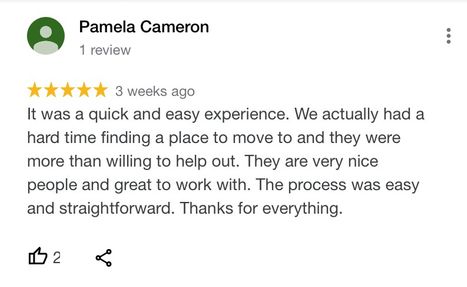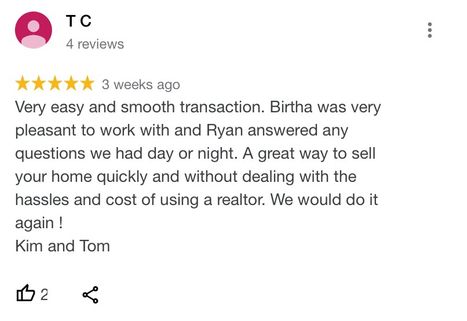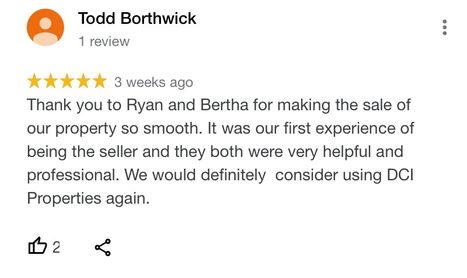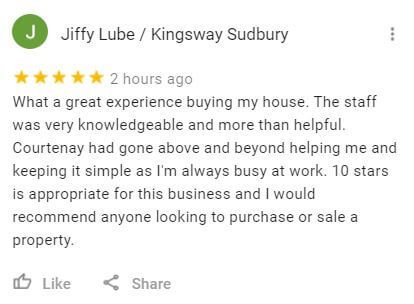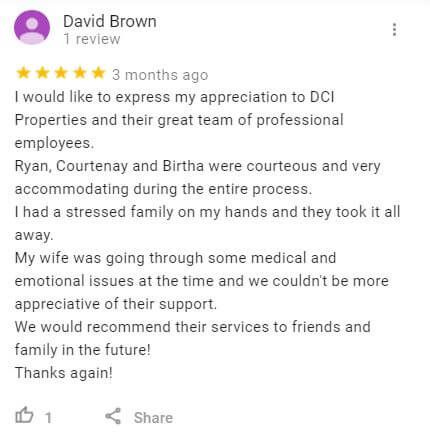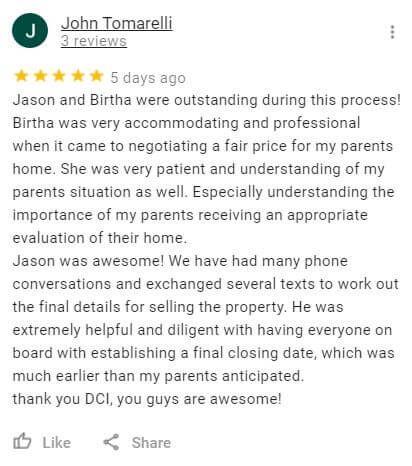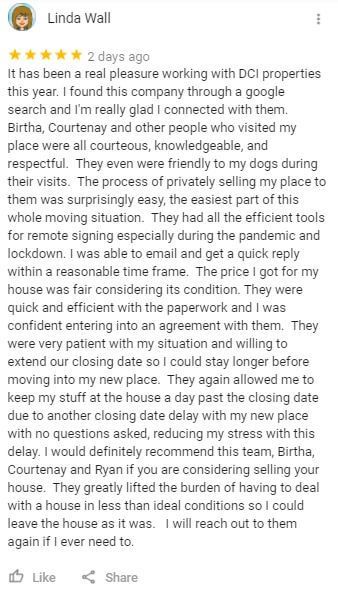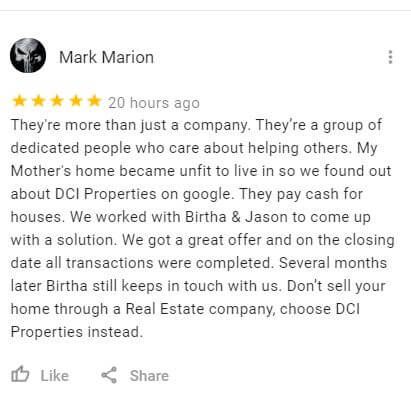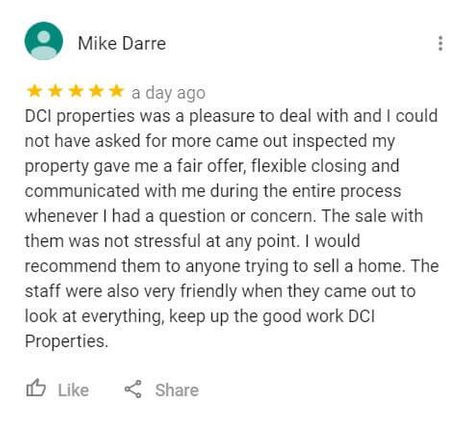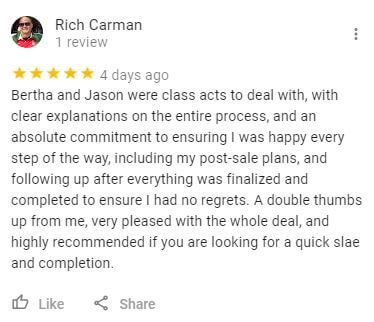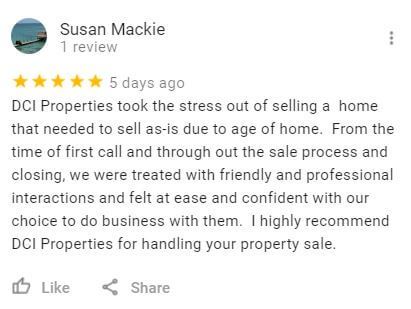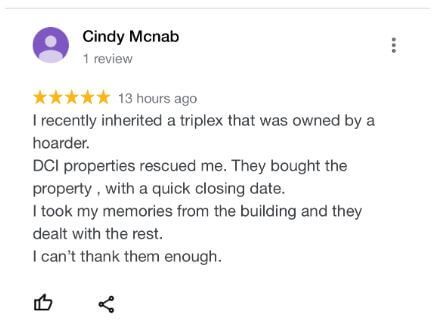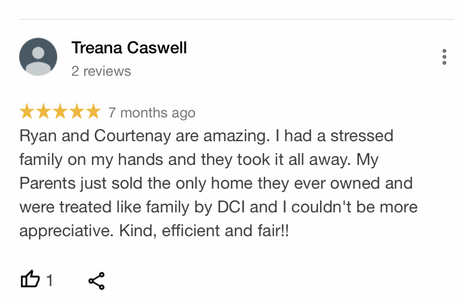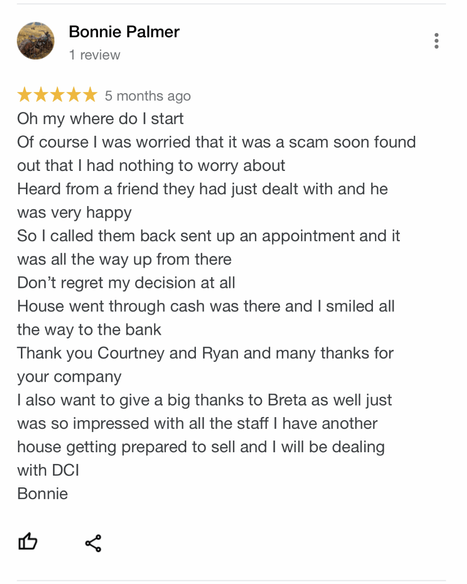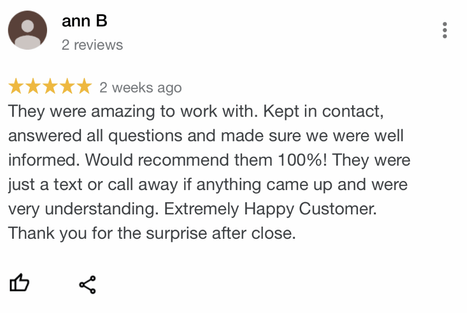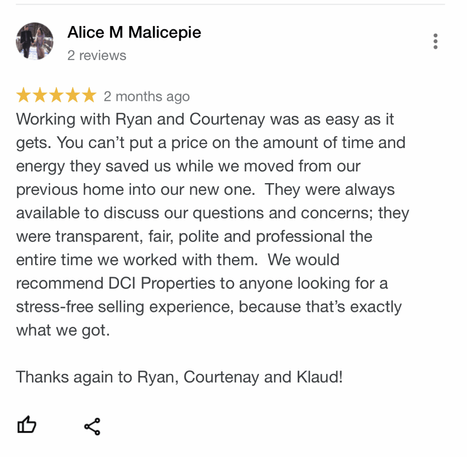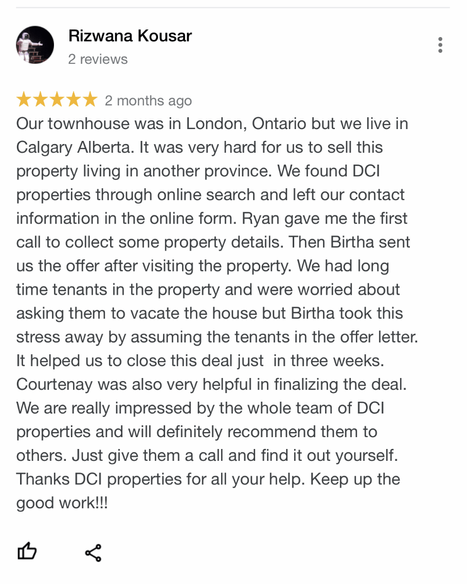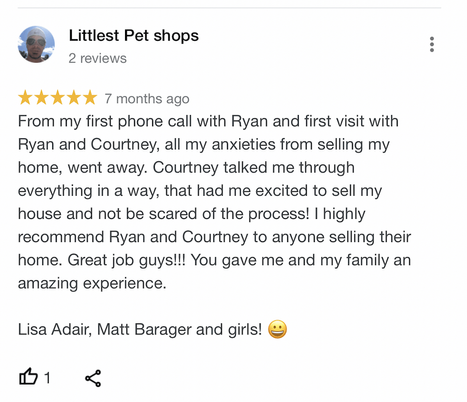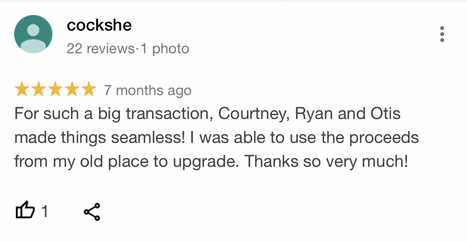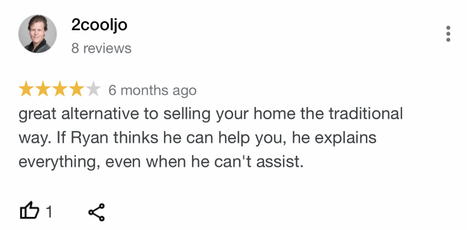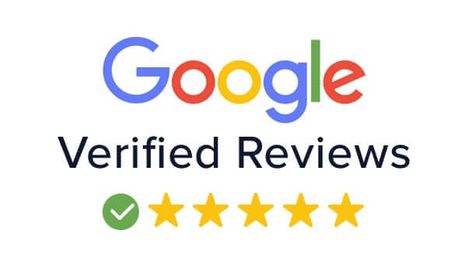 "I just got home and the cheque is here. I can't tell you how grateful I am to you as I did not expect that at all. Thank you so much"
–Jamie-Lee
"A big thank you for all you have done...You have both been so kind and helpful. Loving our new place. Again wonderful experience."
-Julie and Larry
"It was so easy working with you guys, you're the best cash house buyers around"
-Scott
"Seriously it was so easy. I like that you guys took care of everything, and I didn't have to stress."
–John
"From my first phone call with Ryan and first visit with Ryan and Courtenay all my anxieties from selling my home went away. Courtney talked me through everything in a way that I now had excitement to sell my house and not scared of the process. I highly recommend Ryan and Courtney to anyone selling their home. Great job guys you gave me and my family an amazing experience."
–Lisa Adair & Girls
"Our real estate experience was full of challenges.  We were listing my mother in laws house a short time after she passed away.  We listed the house on Kijiji but were concerned about our lack of knowledge when it came to private sales. Thank goodness Ryan and Courtenay were one of the first people to respond to our ad.  They hoped for a quick close but due to  some hurdles and challenges on our end, we were unsure if that was possible.  Because of their empathy, professional standards and understanding, we were able to close the deal in a very timely manner with very little stress.  Thank you both for making our experience so much easier. We highly recommend Ryan and  Courtenay."
–Heather & Scott
"It was all meant to be. Before I sold I wasn't really able to live in my own space, but since moving, I now have a spot I can feel at home in. I just kinda woke up one day and decided to hang up the tools. It was going to take me forever to finish the renovations on this house by myself. It was the biggest project I ever took on. I'm glad I called. I would definitely recommend Ryan & Courtenay to other peopl e wanting to sell their house. I wouldn't recommend people I don't like. But I'm glad you guys bought it. You did a really good job with that house. It was nice meeting you both and working with you."
–Chuck
"Both Theresa and myself were super impressed by how professional and personable all of you are at DCI Properties."
–Shawn
"Ryan and Birtha were great in assisting with the sale of my ho use. Can't thank them enough for all they did helping me with my house sale so I could move away. Great to deal with and very professiona"
–Erie
"From the first phone call [Ryan] was very respectful and polite. We set up a time for later that evening for himself and his wife to come and see the house. They arrived a few minutes early and even brought coffee! They were both very friendly and happy people. By the next evening Ryan and Courtney were back to discuss an offer. They again arrived with smiles and friendly attitudes. We made a deal and started the process for closing in two weeks, as I would be able to move out fast. I never felt rushed or inconvenienced at all throughout any of this process. You really don't come across such sincere and genuine people now a days, but these two really are!! I have to say that I am so happy I was able to do business with both of them, but I am also grateful to of had the pleasure of meeting them as people. They really are great people and I hope to see them again in the future... Thank you Ryan and Courtney for helping me get to where I was meant to be!"
–Terri
"It was very, very good. It was a lot better than I would've ever expected...for the years we've lived here, nothing has been made difficult for us. So, I would certainly recommend you."
-Joyce
"Ryan and Courtenay were very kind and considerate and definitely knew what they were talking about.
We were looking to sell our house and they gave us a free consultation, and gave us some fr
ee advice on
what we could do to fix it up and sell it. In the end, we didn't end up striking a deal with them because
they explained that we didn't need to do much to sell it on the MLS. I think what makes them different
than other options out there is that they are honest, upfront, and caring about what I had to say rather than them trying to sell themselves. And at the end of the day that's what you want when you are
dealing with someone. Someone who cares, is honest, and someone who is looking out for your best
interests.
–Pat
"We were at our wits end . I got home from work and my husband showed me the video of you guys on Facebook that you buy houses, and we said let's call em. Such a weight was lifted off right from our first call. You guys felt like family right away. The trust was there instantly. Everything went so great with the sale of the house, couldn 't have dreamt it any better, or with better people"
-Sheryl
"They were amazing to work with. Kept in contact, answered all questions and made sure I was well informed. Would recommend them 100%! They even went out of their way for my dog. Extremely Happy Customer. Thank you for the surprise after close"
–L Carrol
"Ryan and Courtenay are amazing. I had a stressed family on my hands and they took it all away. My Parents just sold the only home they ever owned and were treated like family by DCI and I couldn't be more appreciative. Kind, efficient and fair!"
-Treana
"DCI was very understanding of my needs and treated me with the utmost respect. Birtha was wonderful and looked out for my best interest at all times. Thank you"
–Danielle
"Great folks to deal with. Came into my home and gave me a more than fair price. I would recommend these cash house buyers to anyone wanting to sell there home, especially if it's an older home like I had. You'll end up with the same net as if you used an agent. Great experience!!!"
–Rick
"We received a letter in our mail box, so I did my research online checked out the company read the reviews and figured why not. Absolutely super easy and awesome company to deal with, Birtha and the team were awesome. They worked with our schedule. Met all our expectations. I can't stress how easy this process was especially during a pandemic. We never dreamed it could have gone so smooth."
-Stacey
"I found DCI very easy to work with. They were very flexible with a closing date almost 3 months in the future. Inquiry calls were always answered promptly. When they say "as is", they really mean it. Good choice for anyone not eager to stage their home, have people passing through and not wanting to do a lot of preparation work before listing.
- Ann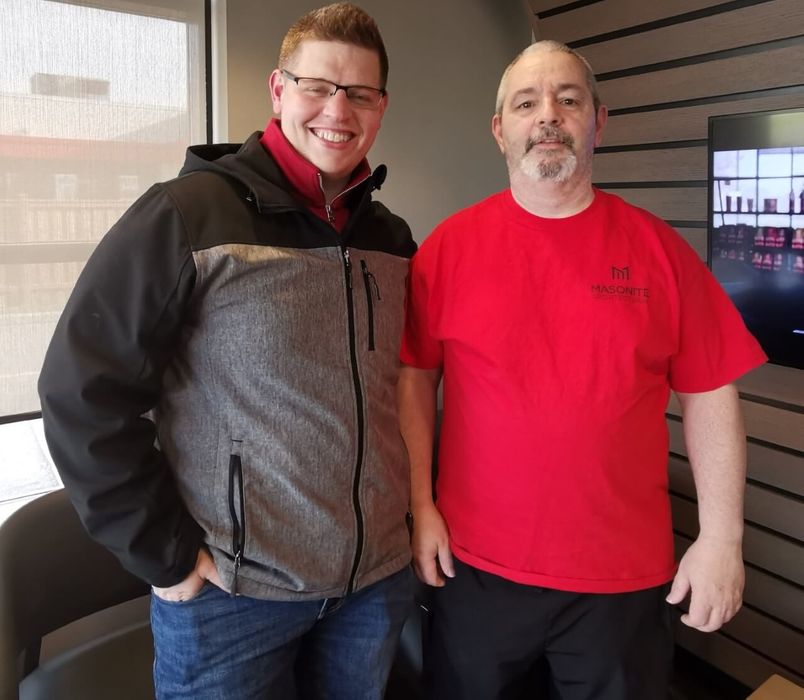 "I had inherited a home, and was overwhelmed by everything that needed to be done . Ryan and Courtney were respectful and understanding. They gave us a fare market value for a quick, no hassle sale."
- SCOTT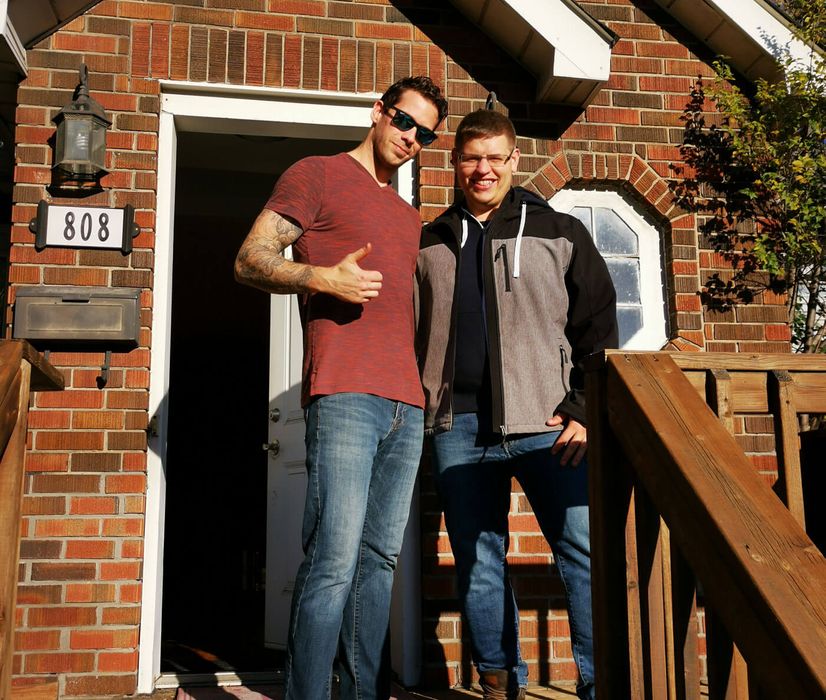 They were helpful every step of the way. Stayed in contact, kept me informed and were understanding of all situations. I'd recommend them to anyone looking to sell. Thanks for everything
- DAMIAN
FOR A HASSLE-FREE HOME SALE
SIMPLY FILL OUT THIS FORM AND WE WILL CONTACT YOU WITHIN 24 HOURS